Last month I was shooting in Dubrovnik for Hunkemöller and it was so much fun! Since I posted travel tips for Hvar and Split last week, I figured I might as well share the most beautiful place I visited while I was in Dubrovnik, with a fun vlog on the side. Also, I will post some of the pictures of the shoot, so you can see what turned out to be the final results! 
Okay so this is the place where we lunched and shot the above picture. IT IS THE BOMB. Those beds are the dreamiest thing ever and the food is delicious. You cannot imagine how hard it was for me not to rage all over the lunch because I still had to shoot in bikinis for the rest of the day lol. So here is my favorite tip for Dubrovnik: Beachclub Copacabana. JUST LOOK AT THESE PICTURES OMG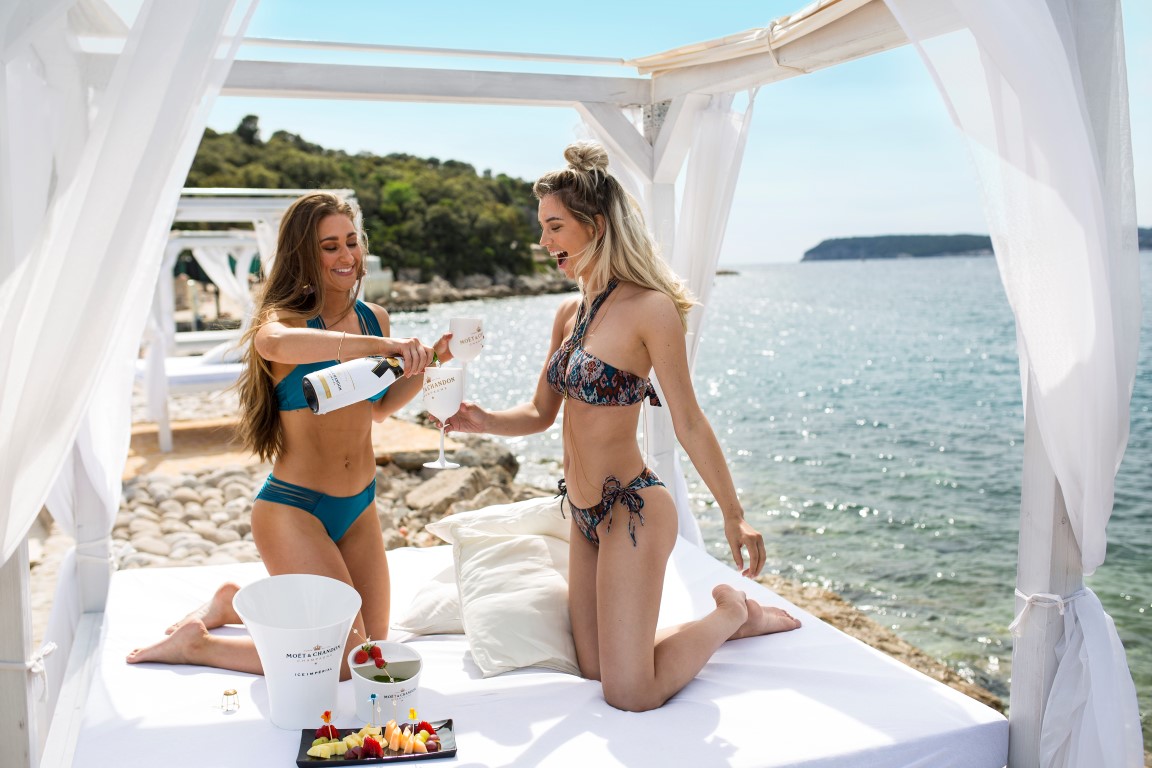 Another part of the shoot was at our hotel: Valamar. Especially the breakfast and the pool are super nice, but the interior is quite simple so not necessarily 'instagrammable'. It is relatively far from the city center, which can be a problem on one side, but on the other side it's super relaxing  because you really do have that 'away-from-everything-vacay' thing going on there. Perfect if you need to chill :)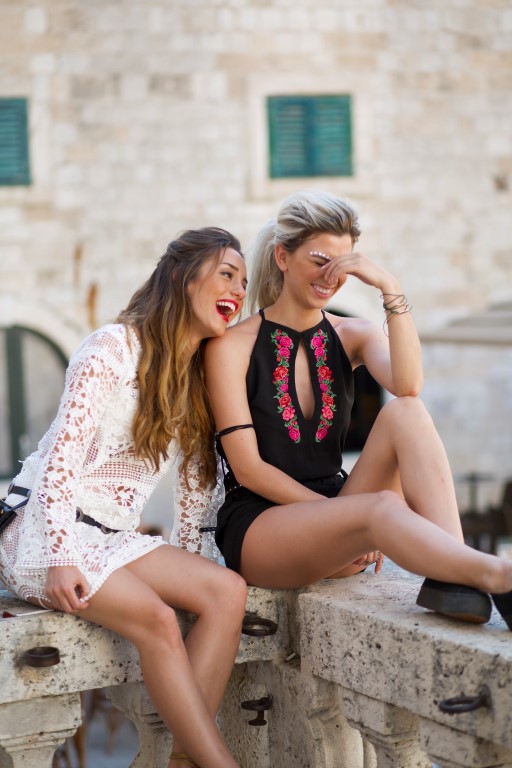 As for the city of Dubrovnik: literally EVERYTHING is beautiful around there so I definitely recommend just getting lost in the city and enjoy the hospitality of the people.
The main square is beautiful and there is an awesome ice cream shop where we celebrated the end of our shoot.
Unfortunately I didn't really have time to visit 'hotspots' in Dubrovnik city because we were there just for one afternoon shooting non-stop, so I definitely need to go back in order to do more research <3
Also, for the Game of Throne fans: there are a lot of scenes shot in Dubrovnik, so if you're a fan you should definitely do one of those guided tours where you go to see all those places! I wish I could have done that SO badly lol. #Khaleesi4Life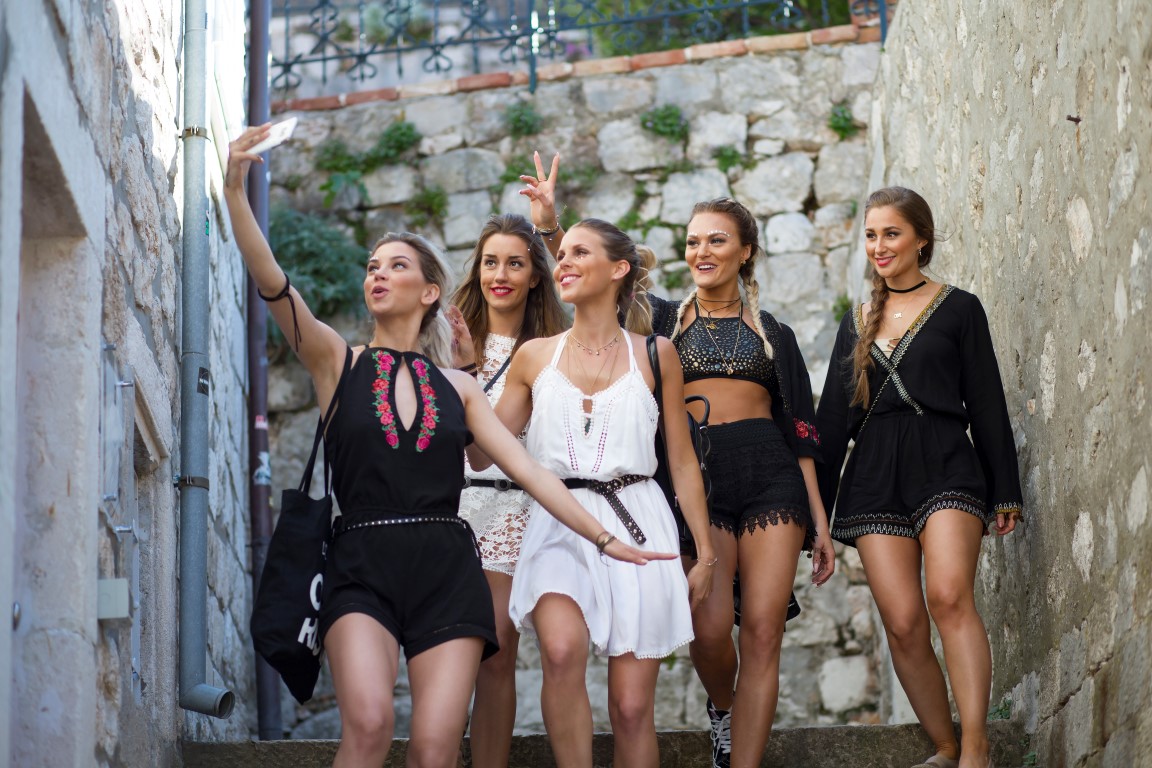 Here's the result of 'pretending to make a selfie while actually filming for the vlog' picture haha. I was actually quite scared because I couldn't look at the stairs while walking down. Thankfully, no one fell down! #professionalmodels #iknowright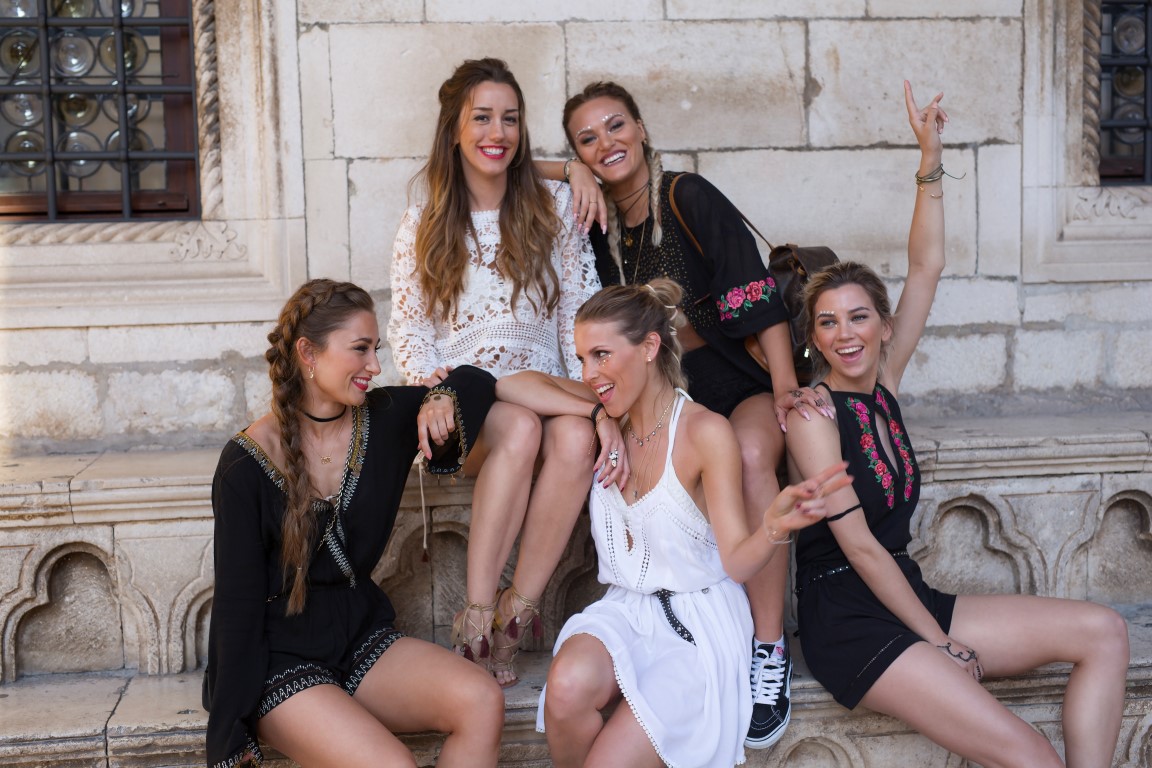 THE END! Hope to be back soon Dubrovnik <3
What did you guys think about my vlog? I literally just bought a camera 1 week ago and I'm planning on making more videos. What kind of videos would you guys like to see? Let me know!
Lots of Love,
Lynn
P.s. Video editing by Rosalinde Traets <3
P.p.s. If you liked this post, make sure to read my travel tips on Split and Hvar – here I had some more time to check out hotspots haha.