Time for some nostalgia: oh how I miss Barcelona! I bumped into these pictures which I made some months ago with Angel Ruíz, and I figured it was time to actually share them with the world. El Raval is one of the many amazing locations in Barcelona, so I'm going to share some tips with you for your next visit :) Keep reading! 
So first of all: Where is El Raval? It is in fact super easy to find, even for those who have never visited Barcelona before:) Imagine you standing at the beginning of Las Ramblas (the most famous street of Barcelona): all the little streets that are on the right side of Las Ramblas are entrances to the neighborhood El Raval. Easy!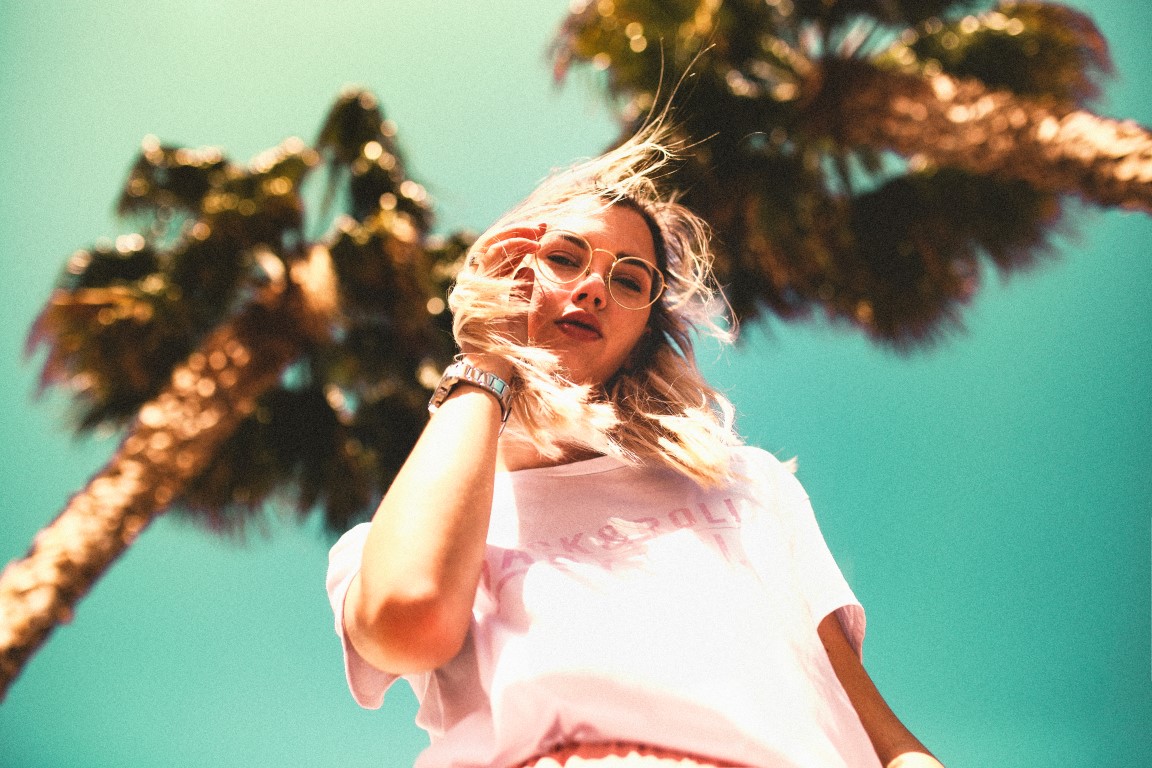 What I like most about El Raval are the urban artsy vibes. Years ago, it used to be quite a poor and criminal neigborhood, which resulted in low prices because no one wanted to live there anymore. The result: young artists, students and entrepeneurs started moving there, which made it a lively and dynamic area with lots of start-ups and fresh ideas!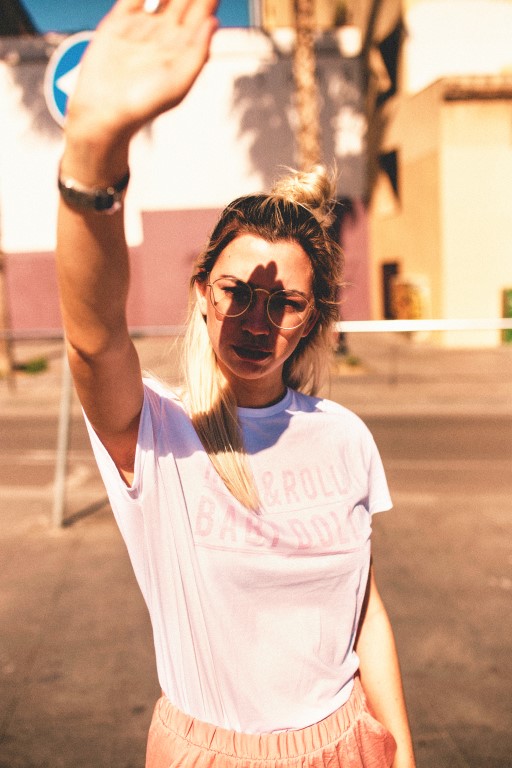 Nowadays, El Raval is known for being open-minded, hipster, artistic and just very cool. Which is why it's not surprising there are vegetarian/ vegan hotspots on pretty much every corner. Here are some of my favorites:
1. Flax and Kale: probably the most famous (raw) vegan place in Barcelona. They have a very big menu with lots of options. The restaurant has two floors with a very cute rooftop terrace, a very relaxing spot to hang out!
2. Trópico: not necessarily vegetarian, but there are enough options! This is the most Instagrammable place with a worldmap wall and the food is absolutely delicious! I recommend their pancakes + smoothies… best. combination. ever.
3. Veggie Garden: a cute restaurant in the heart of El Raval. Their cuisine is hard to describe: vegetarian/ vegan Indian fast-food… sort of? There is a very big menu and the prices are very low. Perfect for those who want to experiment with vegetarian food!
4. Teresa Carles: even though this brand is mainly known for its delicious juices. Teresa Carles is in fact a great restaurant with Catalan influences. The chef focuses on the highest nutritional value possible in her recipies, super healthy!
5. Vegetalia: with local and international dishes, this restaurant has a wide variety for anyone who wants to try out vegetarian/ vegan food. Their prices are super affordable and they have their own organic garden where they grow their veggies.
Besides eating all day every day, there are more than enough awesome activities to do in El Raval. Here's my top 5:
1. MACBA: If you're not visiting for the modern art at the museum, at LEAST go there to sit, enjoy the sun and watch dozens of skaters practice their skills. It's relaxing, fun to watch and great for a break after a long walk.
2. Vintage shopping: El Raval is famous for the huge amount of vintage shops in the neighborhood. Some of the best (and not very known by tourists) are the shops in the Riera Baixa Street.
3. Rambla del Raval: I don't know why, but I really enjoy walking through this street. Often there are markets to be found, and there are lots of cute little bars for drinks and snacks. Plus: the palm trees give perfect vacay vibes!
4. La Boquería: this is a must-see when visiting Barcelona. The most famous market in Barcelona! It has countless amounts of fruits, veggies, smoothies, tapas, spices, candy and more (you know… just in case you weren't eating enough yet lol).
5. Get Lost: this is honestly the best you can do in El Raval. This neigborhood is one of the most historic ones of the city, which means it has countless tiny streets. On every corner you can get amazed by beautiful architecture, street art, little shops, churches, squares and more. Just walk around and take everything in :)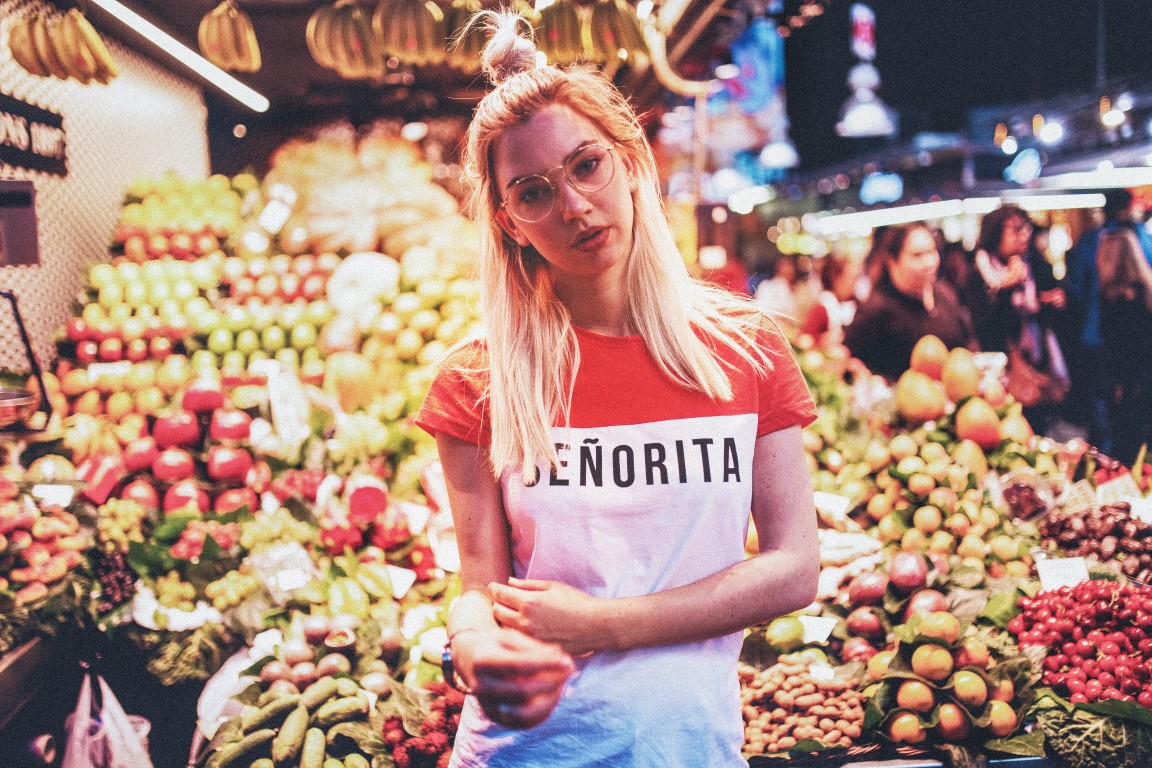 That was it for this mini-guide! I was thinking about making more mini-guides every time I'm back in Barcelona, so stay tuned :)
Lots of Love,
Lynn
P.s. Want more tips on Barcelona? Read more on '4 instagrammable hotspots' or '3 cute coffee bars' for extra inspiration!