Who doesn't love to have soft hair, am I right? As a person who always used to have perfectly healthy hair, but then had it ruined by a terrible hairdresser, I've been quite obsessed with keeping it soft ever since 'the incident' *dramatic pause*. It comforts me to know that not everything is 100% ruined every time I touch  my soft hair, so in the past 2 years I developed certain habits which help me to limit the damage. Keep reading!
1. I wash my hair max 2 times a week
Not only is your hair at its weakest when it's wet (which increases the chance of breakage), if you wash your hair too often, you remove the natural oils and proteins, causing your hair to dry out quicker (and break faster). How to prevent it from getting oily? Don't touch your hair too much, don't brush your hair too often (it will spread the oil all over your hair), or try dry shampoo if you want a quick touch-up. 
2. I use conditioner and a mask every time I wash my hair
Before all of you suddenly start doing this, keep in mind: the only reason I do this, is because my hair is severely damaged due to 'my incident'. If I don't do this, my hair doesn't feel as soft, so for me it's really necessary. Usually I leave them in for 3-5 minutes (which really does have much better results than just 1 minute). If your hair is a bit healthier, try to leave it in shorter or just at the tips of your hair to prevent dead ends.
3. After washing my hair, I use a serum and a de-tangler spray
The serum gives my hair extra care, while the de-tangler spray makes it easier for me to brush out the hair tangles. I usually – very carefully – brush out my hair while it's still wet, which makes it easier to dry out naturally. Which brings me to my next point: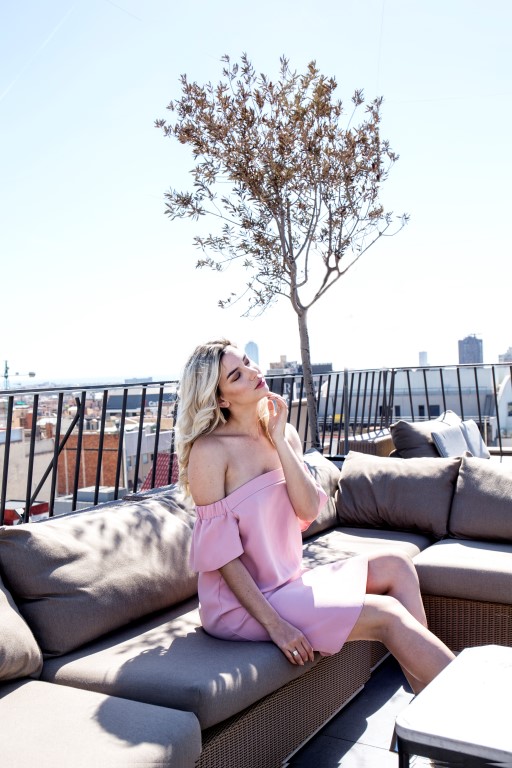 4. I never blow-dry, straighten or curl my hair
If it's not for a model job, I NEVER do any of these things – even though I know it would probably make my hair look a lot more stylish and prettier. The long-term damage is simply not worth it for me. The heat dries out your hair and will cause a lot of damage in the long run.
What do you guys think about my tips? Do you have any to share?
Lots of Love,
Lynn
P.s. Beautiful photography by Naelia Salas <3
P.p.s. if you liked this post, make sure to also read "How to take better care of your hair this summer (7 tips)"