As I'm currently scrolling through my pictures from New York while flying home, I thought it would be a great idea to make a little travel diary with pictures from my trip! If you follow me on Instagram (@demijonk) you probably already saw a lot of the photos, because I already posted a few and I'm going to post more! I went to New York for 11 days to model, because Moschino booked me again to work with them for a whole week.

I stayed in the same model apartment as last time, located in Williamsburg, Brooklyn. Our view is the Manhattan skyline along the East River and I can spend hours looking out the window, it never gets old. This apartment building has a lot of perks, such as a rooftop, gym, doorman and a lounge area!
I was really really lucky that Moschino booked a really good friend of mine at the same time. So we were able to work the whole week together, that makes the job so much fun! I mean out all of the models they picked us, what are the odds?! We also stayed in the same apartment, just like in January. @hallesobiech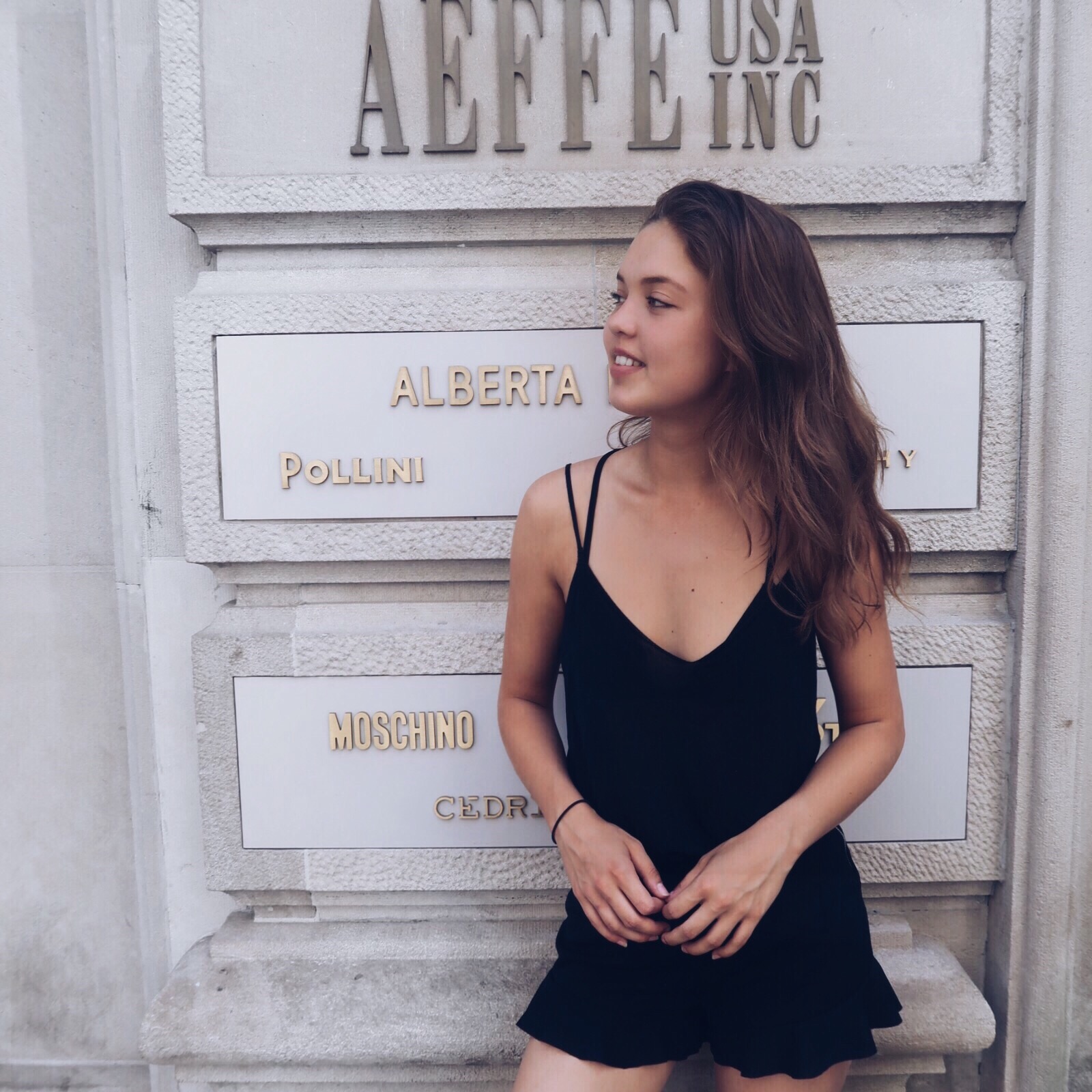 I was in New York during a heatwave, the temperature was around 35+ degrees, really hot to be in the city. I spend most of the time inside at the Moschino showroom so I wasn't melting that much haha ;) Funny thing is, last time I was here (January) it was during a blizzard, and now the second time a heatwave! On the left, you see me walking to work on Fifth avenue and on the right I stand next to our apartment building with the Williamsburg bridge and East River in the back.
There are always streetstyle photographers in New York that capture models walking in the streets. As I walked out of the Victoria's secret store in Soho (sale sale sale!!) 5 photographers grabbed their cameras to make pictures of me. This happens during fashion week on every corner of the street. This is normal for the Newyorkers, so only the tourists stop to see if you are some kind of celebrity and make pictures.
Although we worked everyday (only one day off) till at least 6pm, we did a lot of sightseeing as well. It's only my second time in New York (or even in America), so I still haven't seen everything. We went to the Brooklyn bridge, Museum of Natural history, Rockefeller Centre, Central park and of course Times Square.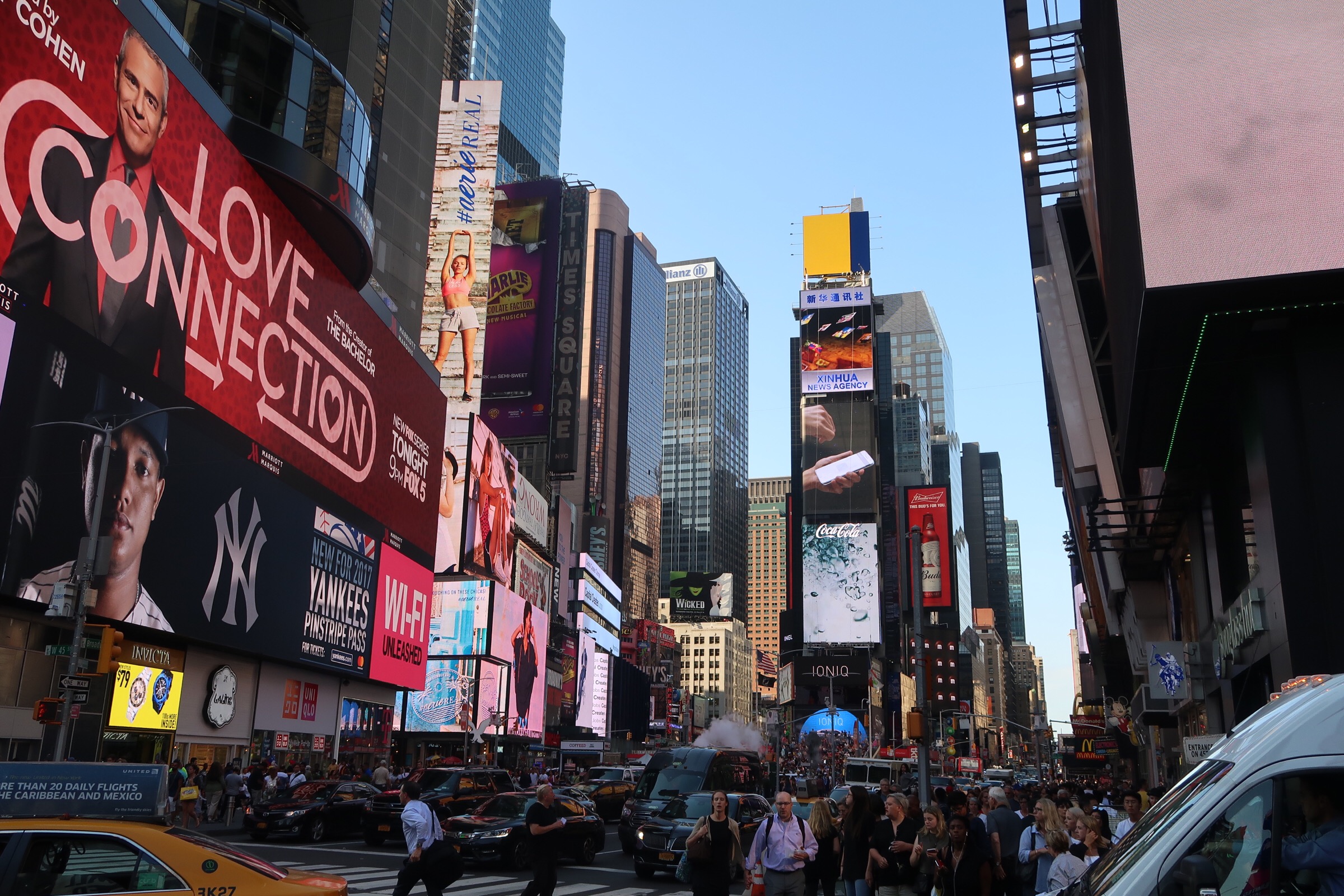 This day we worked 12 hours and after we were finished we went to The Rockefeller Center and Times Square (and Shake Shack sssst).
On Saturday we had one day off, so that means party on Friday! We went to Up & Down and 1OAK, like we normally do when we go out in New York. This time Leonardo Di Caprio joined our VIP table, this only happens in New york hahaha.
On my last day I worked for Seventeen magazine in collaboration with Maybelline. It was a really fun shoot because they made me dance and goof around on set. We also made some funny gifs for the website and social media. The team consist of almost 20 people, only to shoot me! Located at Milk Media studios, this is where Victoria's Secret also shoots.
I am very lucky and grateful that I am able to combine my work with a lot of travelling, because I love to explore cities and meet people around the world. It's a beautiful thing when passion and work come together.
Let me know if you liked this travel-photodiary and maybe I will make a little one of every trip I do!
Lots of Love,
Demi
ps. did you liked this post? make sure to also check out the photo diary from LA