Not that long ago, I started a search for a new contributor, and soon enough I found the perfect match! Meet Lonneke Bakker: a model, musician and incredible person. What I like about her so much is that she doesn't just write incredibly well, she also has an amazing story to tell. Keep reading!
Who Am I?
Well hello there! My name is Lonneke Bakker and I'm almost 20 years old (on July 19 th for the one who wants to send me a birthday present). Right now my home is in Enschede, The Netherlands, again. That's where I grew up as well. Before I've lived in Amsterdam and Utrecht for 2,5 years.
My last 3 years in a nutshell: 
You might wonder: why did she live in Amsterdam and Utrecht? Well, when I finished my high school I was only seventeen years old, and I started my study Jazz Vocals at the conservatory of Amsterdam. I was combining this with modeling. After the prep year I decided I wanted to do modeling full-time so I quit my study and started travelling. In the rest of that year I traveled and worked a lot. This was also the year I met Lynn for the first time while being on a trip to Ibiza!
When 2016 was over I didn't feel that good about myself because I wanted to actually do something with the brain that I got. So, I decided to go to the University of Utrecht to start the study Psychology. Well, this was a mistake haha. I found out I'm totally NOT a girl who likes to study when she has to. I absolutely love reading books. But when someone tells me to read, I don't like it anymore (anyone else have this problem?).
So yeh, after 4 months, I passed all my exams but I decided to quit anyways. And now we're here :) . Doing modeling full-time again. You can tell I'm not the kind of girl that knows EXACTLY what she wants and how she's gonna get there…
Where I am now:
To be honest, modeling is on pause for now. There is another side to every great story. I am currently struggling a lot with myself. Who am I? What do I want in the future? Who do I want to be? Can I process what happened in my youth and accept it? (I know I'm not alone in asking myself these questions).
To be able to be happy again I need to accept the fact that those questions do not have to be answered within days, months or even years. Acceptance needs time. I need to accept myself for who I am. I need to remind myself that I AM in fact capable of achieving great things. Even though I might not know which things I want to achieve. Wanting to be a better version of yourself is a serious life goal. But first, you need to be yourself, and truly accepting and loving yourself before you can actually be a better version of that.
My Blogs:
I will be writing on this blog about my journey to become happy. Which sounds so incredibly cheesy I know.. But seriously it's so important to be happy, and to always keep seeing the bright side.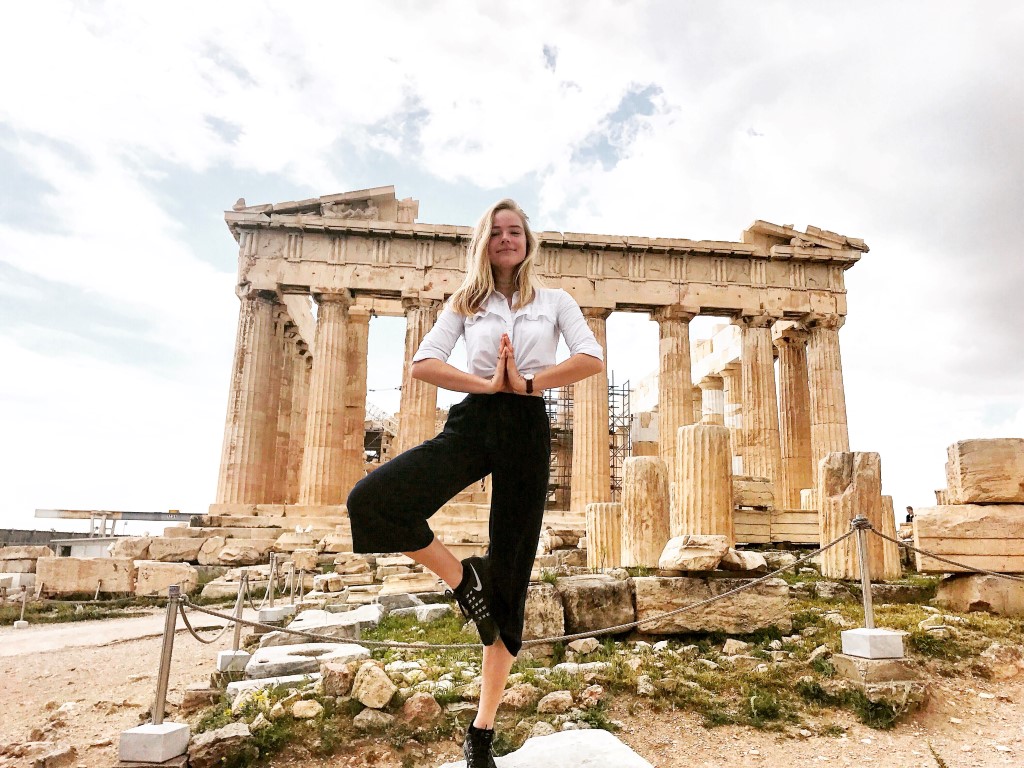 I will blog about my life: about travelling, modeling, about my favorite food, clothing and about doing sports. About anything that will help me on my path towards happiness. Of course, I also have some other goals I want to achieve in 2017, but you will read about those later this month!
I hope you will enjoy reading my blogs, see you soon <3
Lots of love,
Lonneke
P.s. Did you already read the interview with contributor Demi Jonk?