Don't we all love Instagram? Such beautiful images which spread inspiration! However, there are also too many insecurities because we start to believe that all those pictures are reality. Bloggers use apps, photoshop and filters to create the perfect pic, but more importantly: they make 1000's of pictures till they get one they like. Time to share a portion of reality, don't you think?
Not that long ago, I finally reached my 50K on Instagram (yay!) and I decided to have fun with it: I bought a bunch of balloons and set up a shoot with one of my favorite Spanish bloggers: Saray from Dansvogue. Obviously, I searched IG for inspiration, and learned soon enough it's not that easy to make those perfect balloon pictures.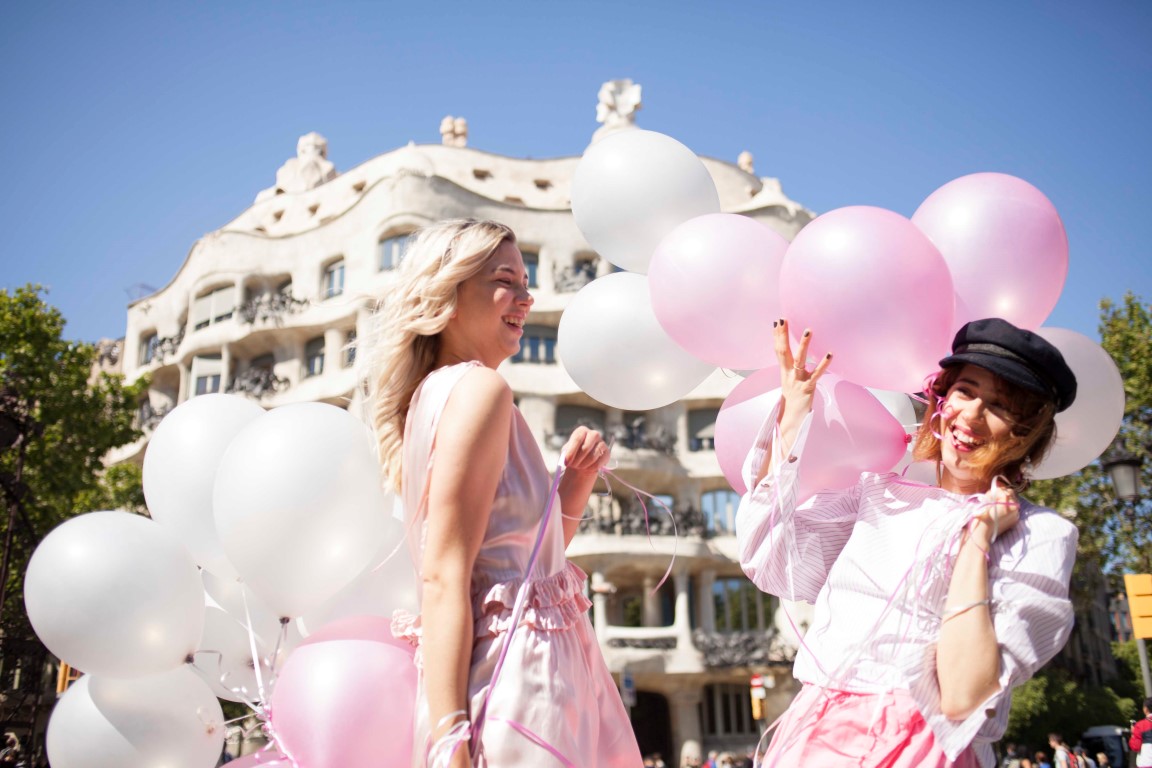 Lights, wind, traffic, clothing malfunctions, hair, weird faces… soooo much things that can go wrong! It certainly gave us enough bloopers to laugh about haha.
The moral of the story? Don't believe everything you see online! Love Instagram for inspirations, but don't expect it to be real.
Lots of Love,
Lynn
P.s. Photo credits: Carlos Otero. Dress credits: Lebor Gabala
P.p.s. Did you like this post? Make sure to also check out how I edit my IG pictures.