Today it's time to tell you guys what my all time favorite beauty products are. In the last few years I started to take my beauty regime more seriously. I have a really dry and sensitive skin so for me it's even more important to take good care of it. I even have to admit that I spend more money on face creams, moisturizes and balms than on make-up (and I own way less makeup as well). It's hard to find products that don't irritate sensitive skin, but here are the ones that made my life a lot easier!
Elizabeth Arden Eight Hour Cream: This is definitely the best product ever made in the history of skincare. I use this for literally everything: shape brows, cracked lips, dry hands, sunburn, highlighter and I can go on and on. I've been using this since I can remember and I see every makeup artist using this as well. Everyone should own this one! Seriously: believe me and thank me later.
Smith's Rosebud Original Salve: For the best lipbalm you should definitely try out the Rosebud Salve. I have to admit it's expensive for a lip-balm, but definitely worth it! It's the only lipbalm that I managed to finish without losing it. Again you can also use this one as a highlighter or to shape your eyebrows.
Fresh Rose Deep Hydration Face Cream: They stopped selling the moisturizer I've been using since I was a kid, so I was desperately on the search for a new favorite. The package I received from Fresh in one of my fashionweek goodiebags came just in time! I've been loving their products so far, especially this Deep Hydration Face Cream. I use it every day, morning and night. It's perfect for my dry skin and smells great as well!
Weleda Skin Food: This one is especially for the dry and rough skin, which makes it perfect for me! This product was recommended by one of my model roomies and it became one of my favorite skincare products to use. I use it for dry or uneven spots in my face, but you can also use it for dry hands, elbows or feet. It makes my skin feel soft and smooth.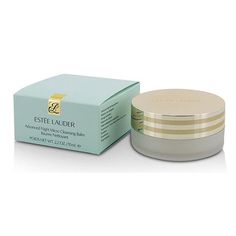 Estée Lauder Advanced Night Micro Cleansing Balm: This is a balm that melts into a silky cleansing oil ones you massage it onto your face. It removes your makeup and impurities, so your skin is ready for the night. I received this one at the Vogue X Estée Lauder workshop and I would definitely buy it again!
The Body Shop Hemp Hand Protector: Hands down the best hand cream! Ideal for very dry hands, it protects and moisturizes them. It's has a really thick texture, that's why you only need a little bit. As the name says it consists of hemp seed oil which is perfect for skincare. You have to get used to the smell though, because it's a bit weird.
Let me know if these tips were helpful, because these were just a few!
lots of love,
Demi
ps. If you liked this post, make sure to also check out 'Top 12 Skincare questions answered by Image Skincare Professional' and 'My daily skincare routine'.