It was sooo good to be back in Amsterdam again for fashion week: seeing all the amazing people I usually don't see because I live far away AND getting lots of new fashion inspiration. What's not to love? This time the fashion week was shorter than usual, but I still had lots of fun, let's take a look at my outfits. Shall we?
Day 1
The first day was a warming up for me: tuning into the upcoming pajama trend. I literally scored a cute pajama from DKNY and turned it into an outfit. I could totally get used to this #pajamasallday 
With these ladies! From left to right: Larissa Bruin from Hats to Heels, Wendy van Soest, Vero Baez from Style Mintd and me 
The cute patched bag from ALDO and the nerdy glasses from Polette are my current favorite accessories. 
Day 2
My time to shine! My dear friend Anbasja Blanken was presenting her collection at the big stage for the first time so of course I had to show my support. Her top gave me magical vibes and I got so many compliments! Of course I got spotted by Team Peter Stigter front row, not very hard in this outfit ;)
Day 3
With these cuties! Daphne from Daphisticated, Farah from Formula Farah, and me!
I don't have any #ootd pictures of my last outfit because it was already dark when I went out to see the show of Liselore Frowijn. But I was wearing her vest and I'm totally in love with it. The sleeves are SO POOFY. I decided to style it with a grunge shirt, fishnets with skinny jeans and a suede cap as the finishing touch. Channeling my inner cool girl. You know.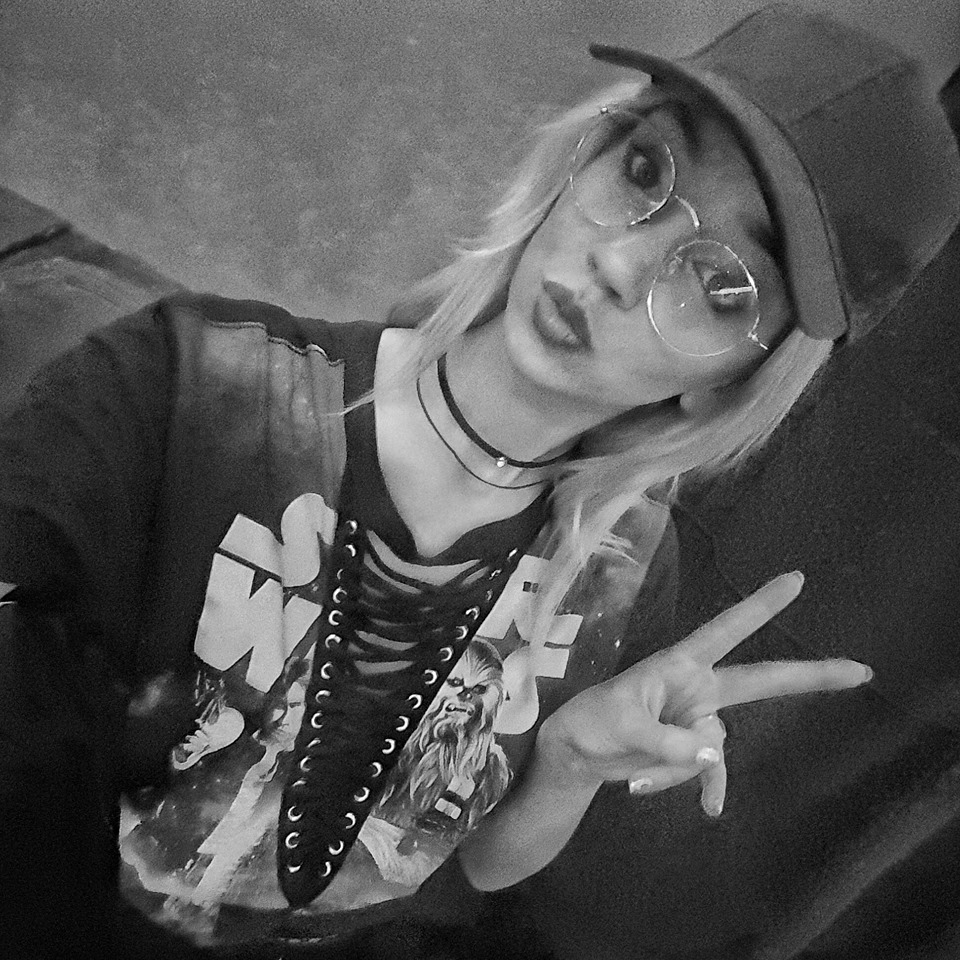 Oh, and can we all take a moment to admire these shoes? I love you Chris van den Elzen <3
After the last show it was time for the Models at Work afterparty! Fun fact: after years of following each other on social media, me and Mike Meijer ran into each other by accident. We had to take a picture, obviously. The rest of the night I spent dancing with my lovely friend Lonneke Bakker, just like in the days we spent at Ibiza. Please remind me to never take drunk party pics anymore lol.
The next morning I wore what might be my favorite outfit of the fashion week:
Baby pink and little dogs… what's not to love?
Tell me: what's your favorite outfit of my Amsterdam Fashion Week? Leave me a comment!
Lots of Love,
Lynn