Since I became familiar with the concept of Sunday Brunches I've been hooked. I mean. Weekend, food, good vibes. What's not to love? Even though my (very small) hometown Heerlen doesn't have brunch parties, me and Alex still went out for a lovely date. Nothing too fancy, but we had a great time! This is what I wore to a casual brunch date:)
We decided to go to Mijn Streek, a modern restaurant on the 5th floor, which looks out over the city.  I ordered a super delicious salad and we spent our midday chatting together, playing with our camera, eating and enjoying the views. Often I find these kind of dates so much more fun than organised dates: expectations always lead to irritations or disappointment. A casual date without plans is always relaxed. Exactly the way I like it.
FOOOODD
Accessories details <3
Get the Look: 
Cap from Brixton (Similar)
Lip Cream from NYX (Soft-Spoken)
Choker from Zalando
Sweater from Zara (Similar)
Bracelet from Vedder & Vedder (customized)
Belt from ASOS
Jeans from Zara (Similar)
Boots from ASOS
Bag from ModeMusthaves
Btw, did I already tell you guys about my personal goals for 2017? Besides my professional goals, I am also aiming to learn more about Yoga and to work on the way to become a vegan. Instead of going cold turkey, I will spend all year on educating myself on the nutrition that our bodies needs to be healthy while cutting down on animal products. Would you be interested to know what I find out? Let me know and I will dedicate some blog posts to it!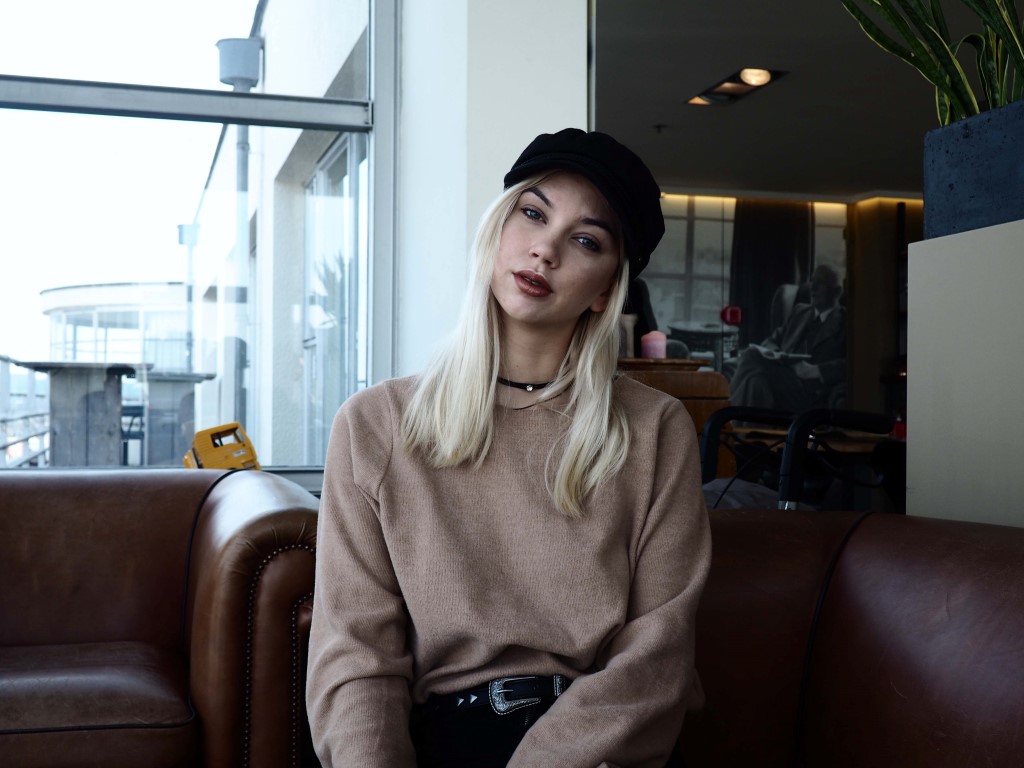 What is your favorite brunch hotspot? Who's in for a date?! :)
Lots of Love,
Lynn
P.s. If you liked this blog, make sure to also check out The 3 Restaurants you have to visit in Barcelona and What I'm wearing on a Day Off