It always makes me so happy to hear… "I always love your photos! How do you do it?". I can already tell you now: it takes more than a pretty face to get cool pictures: it's all about a good concept and the right execution. Last week in Barcelona I organized an amazing fashion editorial, and I will take you guys through the process step by step! *Warning* This is quite a read because the organisation of this shoot was a rollercoaster. 
Pre-Shooting
Step 1: The Concept
Before you do anything at all, first come up with a cool idea. What do you want to create? I have been walking around with my idea for years already: I always wanted to do a fashion editorial inspired by Catalan Art Nouveau – you know, those Gaudí buildings. I spent an hour searching on Google and Pinterest to find inspiration pictures for my moodboard.
Note: the moodboard is only inspirational, it doesn't mean you should copy it! For example: even though I absolutely adore these pictures, I would personally choose for more modern and romantic styling to create a nostalgic yet stylish feeling. Powerful, colorful and feminine. Those are going to be my spirit words during the shoot.
Step 2: The Team
Now that you know the vibes you are going for: who could be able to make your vision become reality? Which photographer fits the moodboard style? Do you know someone that can give you the right hair- and make-up look? And obviously: for a fashion editorial you NEED a stylist! Make sure you find one who totally understands what you are going for.
What if you don't have the resources for a professional team? Keep in mind that professionals will give you the best results, what could you give them in return? Another service or money is always considerable. In case you want to try it on your own: make sure to direct your "photographer" to the style you want, check out some make-up and hair tutorials to master the look you have in mind, and spend a good amount of time checking magazines and shops to find the clothes you need.
Once you have the team together: make sure you guys all agree on the same date and time to prevent any miscommunication. We decided to shoot on Saturday next week, so we have 7 days to prepare everything.
If you want to go for a simple option all you have to do is find a wall et voilá: you are good to go. Otherwise I suggest you do some thorough research on the location you have in mind: make walks through the city, go through countless pinterest accounts, blogs and google streetviews till you find the perfect spot. 
To start I literally googled "Gaudí Architecture" and checked the Wikipedia page with all of his buildings, which I checked one after the other. First I looked which ones would fit with the concept, and then I checked which ones where within an acceptable reach in order to narrow down the list of options. Once I had my list ready I decided to make it a fun sunday with Naelia (the photographer) by walking through the city to scout locations. Here's an important tip:
NEVER scout locations on a sunday, if the building is owned by a company you won't be able to ask anyone for permission to shoot there. #fail
Luckily there where so many options that it wasn't a problem in the end. On sunday evening I managed to narrow down the list to 7 locations. Once you have the list of locations make sure to contact all of them in order to ask for permission. Especially when it comes to private or historical locations. After mailing and calling for some days we ended up with 6 locations since Casa Mila asked €1500,- for 1 hour of shooting on their rooftop #ouch.
However, there was also some good news! Casa Batlló offered me to shoot at the location without any other people at 7 in the morning, SO COOL. One thing: it wasn't possible on saturday, so I made the appointment for the next monday. That might have been for the best though: I decided to split up the shoot into 2 days: saturday we will be shooting the locations that are outside of Barcelona because then Alex can bring us there by car, and on monday we will shoot the locations in the city center. This will prevent too much rushing and stress on the shoot dates.
Step 4: The Styling
Communication with the stylist is vital: make sure she knows exactly what kind of looks you have in mind and which vibes you want to transmit. The rest is easy: trust her to do her job. 
Pfiew, the hard part is done! Or that's what I thought. It turned out the stylist had a family emergency and had to go back to Madrid. DRAMA. WHO IS GOING TO DO MY STYLING. OMG. I have to be honest: I panicked. I contacted all the stylists I knew in Barcelona but all of them were already busy that week, obviously. However, I simply refused to let my dream shoot slip away so I decided to get out of my comfort zone and do the styling myself (I am a blogger for Christ sake… I should be able to do this stuff). I started checking out local designers and PR agencies to see if they had anything that would fit with the style of the shoot, and then I simply started calling and mailing everyone who made the cut – I literally spent 2 days and €30,- on prepaid to get collaborations with the right brands. It was totally worth it.
After picking up all the designs that I thought would fit well with the concept, I spent one night matching all the separate designs into outfits and later on connecting each outfit to a specific location. For this I paid attention to how the structures, colors and materials would connect to the architecture.
Step 5: The Make-up & Hair
For muah's I would say exactly the same as for the stylist: just make sure they understand what you want and trust them to do their job. I like to make a special moodboard just for make-up and hair so there isn't any misunderstanding possible.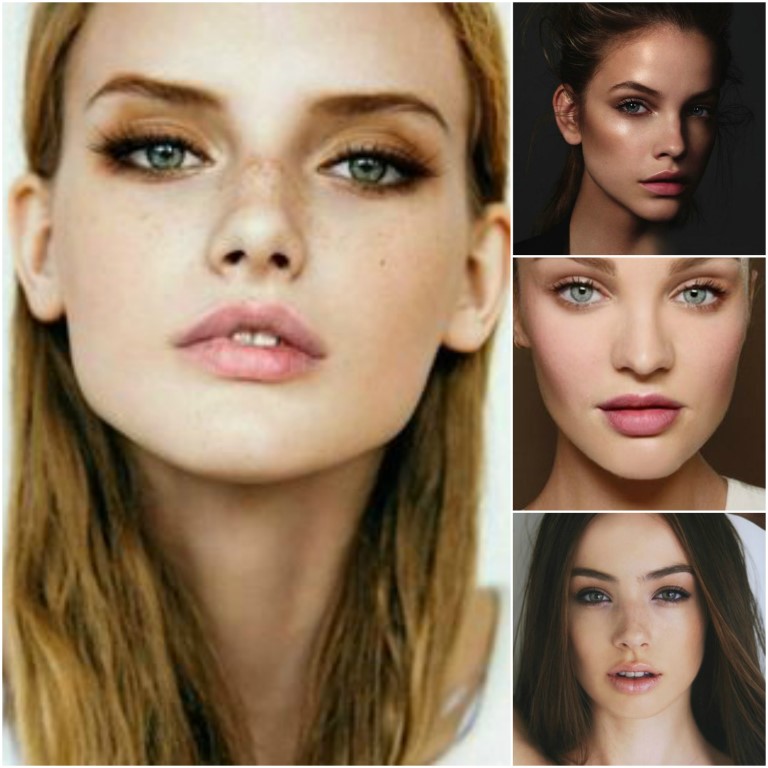 But again… luck was not with me this week: also the Muah cancelled due to a family emergency so there was even more stress! I asked around to all the Muah's I know in Barcelona but since it was so last minute none of them where available arghh.
Lesson of this week: Make sure you always have a plan B, C, D, E, F,G, H, I… pretty  much all the letters of the alphabet.
Both of the muah's we scored were super last minute: like literally 1 day (or night) before the shoot I was able to find someone that would be able to give me the quality I was looking for. Stresslevel: 100%. Relieve: 110%.
Step 6: Logistics
Once you have all the team together, make sure all the dates, times and locations are perfectly clear to everyone. Also think very well: is there anything specific you might need? For example: I will be carrying around a lot of expensive designer clothes so I need special plastic covers and bags to make sure they don't get damaged. An assistant to help you carrying the stuff could be even better. Some of the locations are inside so the photographer has to take some extra lights or a reflection screen in case needed. For some of the shots the model or the photographer has to stand from a higher position, so we should try to take a ladder or something similar for that reason. All in all this process went rather smoothly (for a change).
Shoot Time
Step 7: Art Direction
Luckily the preparation process is the most work. During the shoot you have to keep track of the results and make the necessary adjustments if you don't find them suitable to you concept yet. Check – Adjust – Improve – Repeat. 
Step 8: Logistics (#2)
Do you have a place to park the car? Is it possible to carry all the equipment and clothes with the team or do you need someone to help you out? What time do you have on each location and is it bound by opening hours and/or busy times?  Just make sure you are prepared, and even if you find some surprises along the way: the best way to handle them is to react fast and be flexible.
On monday morning we got the bad news that there had been a problem with our permission for Casa Batlló: instead of 7am we were only allowed to enter after 9am. Instead of sitting on our pretty asses for 2 hours we started shooting in front of the building and inside the building next to Casa Batlló, which turned out to be amazing pictures!
After Shooting
Step 9: The Selection
And here comes to moment to kill your darlings: all the beautiful pictures you shot have to be eliminated one by one until you have around 10-15 pictures left (depending on the amount of looks you shot). First start with a rough selection: deleting all the pictures that are vague, have bad lighting or are obviously unflattering. After that I like to work with a star-rating system: each time you pass a picture that you like, give it a star. If you've gone through all the pictures you repeat the same process with all the pictures that already had one star, and pass on to the 2nd round if they get 2 stars. Repeat until you reach perfection.
Step 10: The Editing
Take a good look at the moodboard and pay attention to what kind of editing style was used there. Once you choose a specific 'filter' so to say, all you have to do is be cohesive. Let's trust the photographer with his/her skills on this one shall we!
Here are already some quick results! The full fashion editorial will be online tomorrow, make sure to check it out :)
Lots of Love, 
Lynn