How to look chic on a low budget? I think all of us wonder the same every now and then. Last week I went to an event of Hunkemöller with the dresscode CHIC, and of course I had "nothing to wear" (who is feeling me lol). I didn't want to spend too much money and I just had a few days to find THE look… so internet shopping wasn't an option. Time for a shopping spree I would say! This is what I found:  
It's not a cocktail dress – which I was searching for at first – but actually I turned out to like it more! I mean… who doesn't like shimmers & sparkles for a chic occasion? Or like.. for any other possible occasion ;P It's different, stylish, chic and fun… what do you think about the look?
So let's fix that curiosity and answer the question you have been wondering… How much was it?! The shirt and the trousers are both from Zara and together they cost only 35 Euros! The great thing about the look is that you can combine it with your own shoes and accessories because those can be more neutral.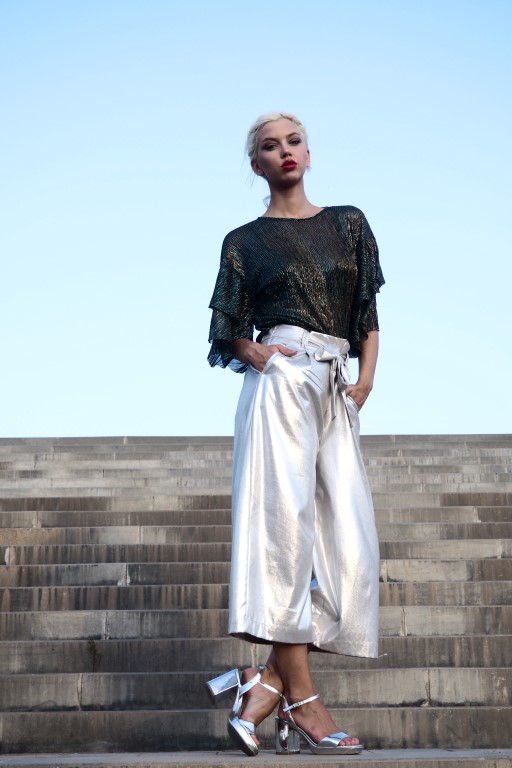 Do any of you guys have cool low budget tips for me? Let's share and help each other out! <3
Lots of Love,
Lynn