Is it just me or has it been almost tropical for the past few days? That requires a suitable outfit! The collection of trousers from Anbasja Blanken is not for your every day look: it's super chic and feminine, which makes it perfect for cocktail parties or elegant dates.
I saw the designs of Anbasja Blanken at the Amsterdam Fashion Week and I realized I just had to have them! I don't know why but her clothes just make me feel empowered, beautiful and elegant – which is quite an impressive thing to do since I am the clumsiest person alive.
The off-shoulder trend is one of my current favorites because it makes me feel super girly – and since I'm going through a girly phase right now that's pretty much perfect for me. It's funny to see myself like this right now… I wonder what my 10-year-old Mini Me would have said about that, I think she would be terrified by the idea of having pink as her favorite color.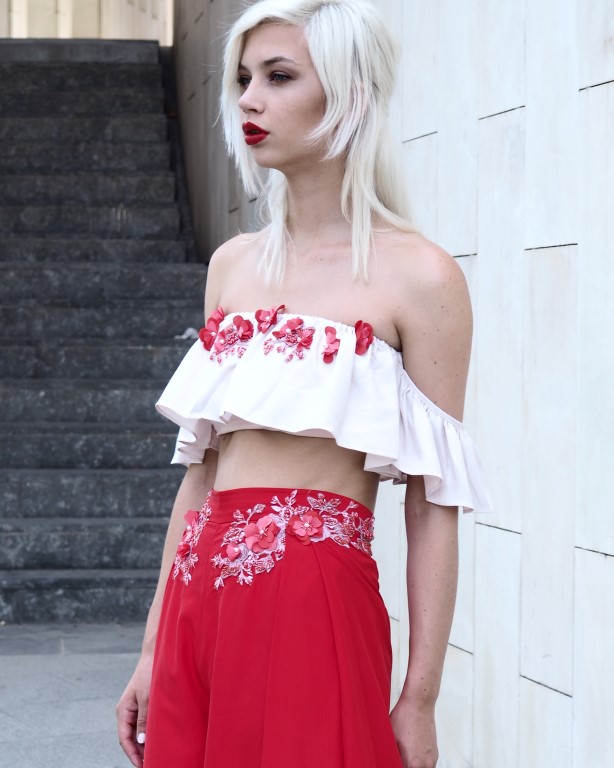 Btw, have you noticed my hair? When I was in the Netherlands I visited The Graduates and they made it so beautifully white without damaging my hair at all! I just wanted to give the tip to all the Dutchies out there because usually I am SUPER picky when it comes to hairdressers.
Anyway, let's take a second to appreciate the details that Anbasja Blanken added by hand: all these cute little flowers and embroideries!! That's definitely an extra plus for the tropical vibes. And did you already notice that the trousers are made out of two layers?? Love it!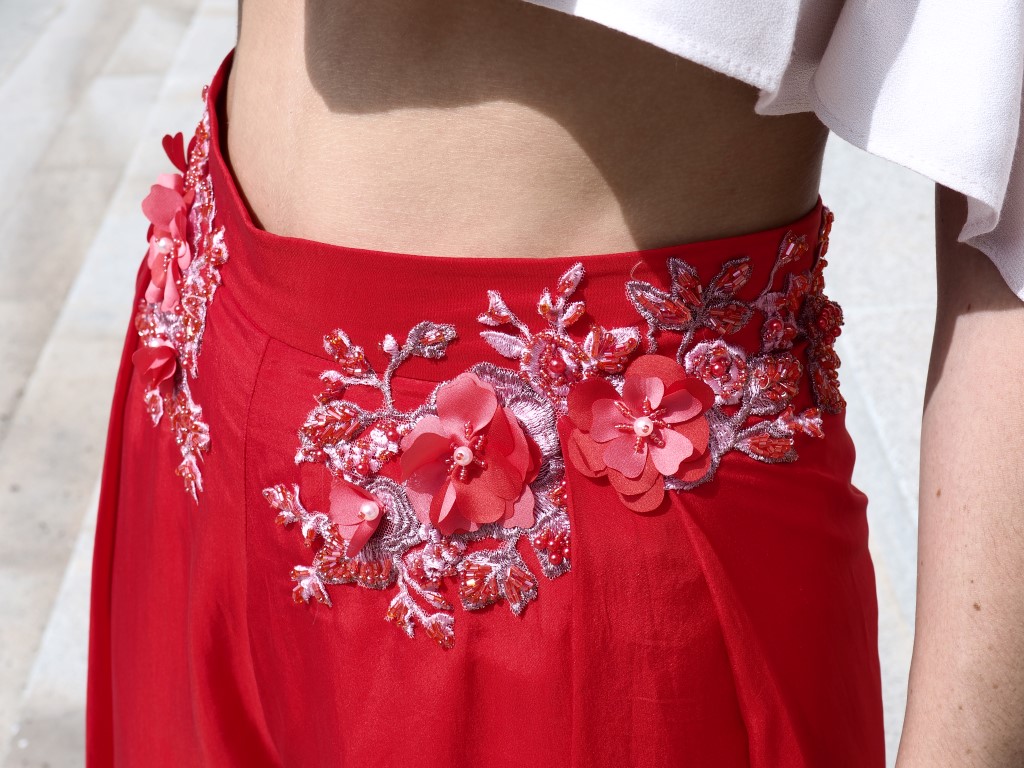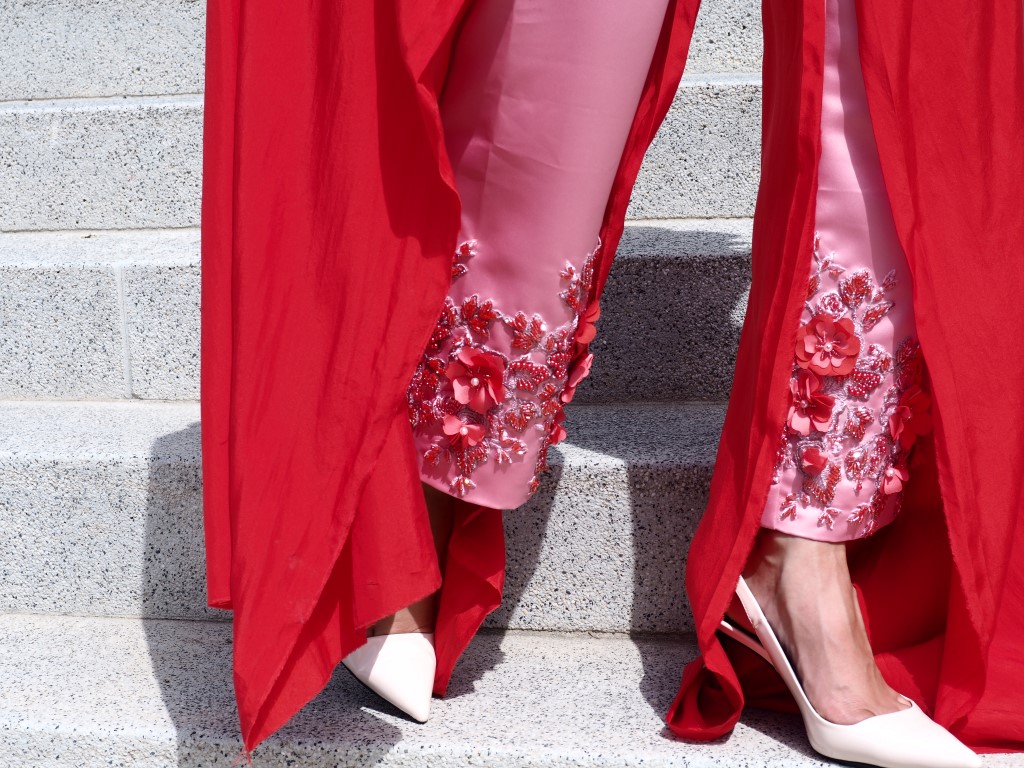 According to the weather predictions it will be super hot again next week, so do you guys have any special plans? I was thinking about a little weekend getaway, can you believe that even though I've been travelling this much in the past month, I haven't been on a beach yet?! Unacceptable!! Also I was thinking about doing a little roadtrip with Hector Ges and Victor Supertramp to make some awesome lifestyle/travel pictures…. maybe for another C-Heads Magazine publication?
I am not going on any big relax vacation this year because I've decided to fully dedicate myself to the first year of my blog – she is still young so she needs lots of attention! In fact… I won't give any details yet because it's still a secret… but you can start expecting something HUGE from me for my 1st year blog anniversary this September… stay tuned <3
Lots of Love, 
Lynn