Last week it was time to move from Maastricht Fashion Clash Festival to Amsterdam Fashion Week! From artistic young talents to the top of the Dutch fashion world: both have their own charm, which I absolutely love. I already talked about my highlights of Fashion Clash, so let's dive into my Amsterdam Fashion Week experience now! What did I wear, with who did I hang out and what were my fav fashion picks? Read more down below
Some of my Looks: 
Photo by Peter Stigter
Wow, I absolutely LOVED wearing this outfit! Anbasja Blanken was showing her newest trouser collection at the Amsterdam Fashion Week so of course I had to wear one of her looks :)
The last day of Amsterdam Fashion Week I teamed up with Zalando for a cool look! I went for a cute off-shoulder dress with complementing glitter sandals and a shiny clutch. Über girly, but I absolutely love it! The necklace is mine btw, it's from a Spanish brand called Kiwi + Pomelo
One of the days I was on a trip with stylist & blogger Lara Mallo! She did my styling and took me to several hotspots in Amsterdam, my favorite was SNCKBR: a restaurant where they have lots of healthy & delicious dishes
Later on I switched my outfits to go for drinks at the Wester Wijnfabriek and to visit the show of Dennis Diem!
So many outfits! Do you like them? Besides Lara, I also was happy to see some other amazing people. That's the perk of Fashion Weeks, it's the perfect occasion to catch up with everyone :)
These babes! From left to right: Roos  from Style my Day, Lily from Hashtag by Lily, Me, and Larissa from From Hats to Heels. Btw, here I am wearing another Zalando outfit: denim on denim is always a good idea!
Of course I needed a picture with Anbasja Blanken since I was wearing her outfit! A beautiful person inside and out <3
Great to see these sweeties again! From left to right: Me, Nikki from Non Stop Nikki, Mailili from Mailili Sasabone and Isabeau from By Isabeau
This sweetheart!! Amanda van Effrink a.k.a. Glitziegal is such a cutie, always good to see her <3
At the show of Maria Tailor! From left to right: Kubilay (photographer), Bastiaan (stylist), Amanda, Me & Nadia (Model & TV-maker)
After the show! Here I am wearing a dress which I scored at Passage BCN in combination with cute mules from EGO Shoes <3
WOW! Okay, as you can see I had lots of fun and lots of looks during the Amsterdam Fashion Week. But let's not forget about the most important part: What were the coolest looks that were shown on the catwalk? I selected a couple of looks which I would wear straight from the runway. Let's check them out
Elke van Zuylen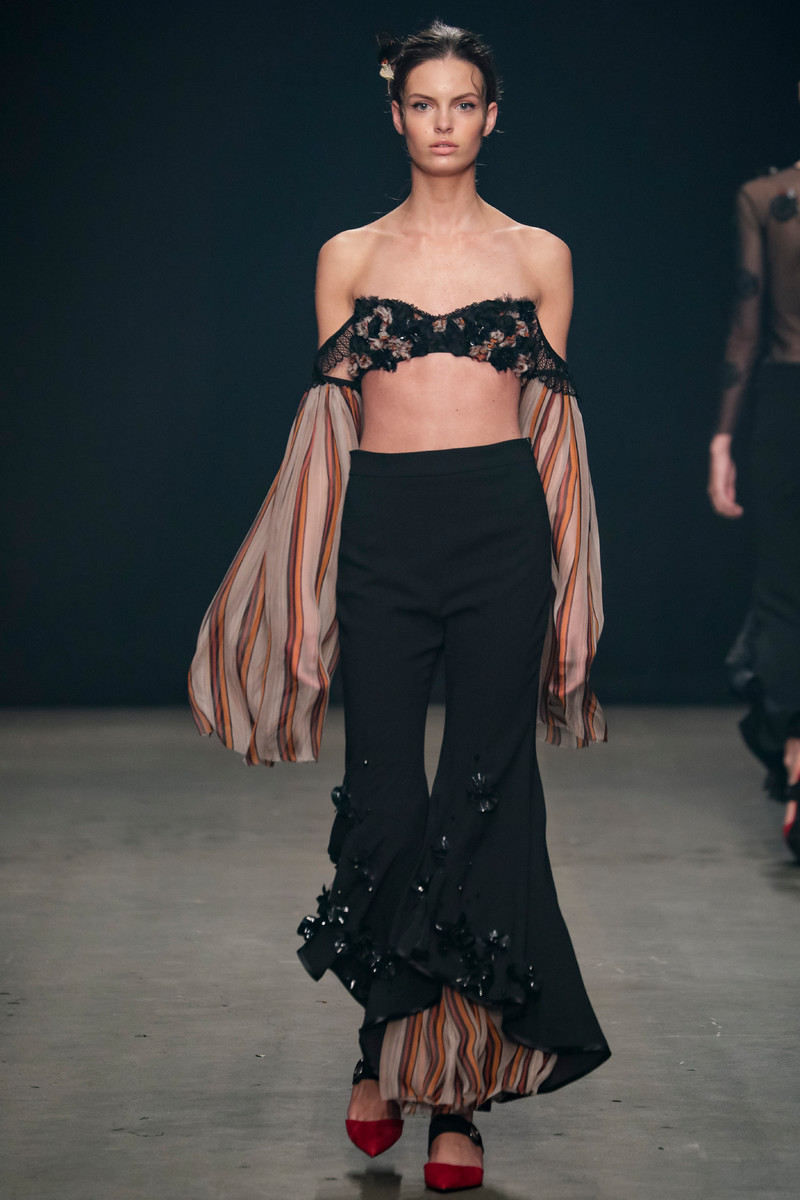 Esmay Hijmans
BOOM! Gotta love fashion… Did you see any looks you like? I had so much fun during the Amsterdam Fashion Week, I can't wait till next season! See you there?
Lots of Love, 
Lynn