Hello Everyone!
Last week I was booked for a commercial spot/campaign of SyNeo, and it was shot on the most beautiful location ever! Did you ever wonder what it looks like to be behind the scenes of a commercial shooting? I made a photo diary for you guys! 
The first outfit was shot on the terrace of an amazing house close to Tossa de Mar, in the middle of nature and on the edge of the ocean… WOW!
THOSE VIEWS OMG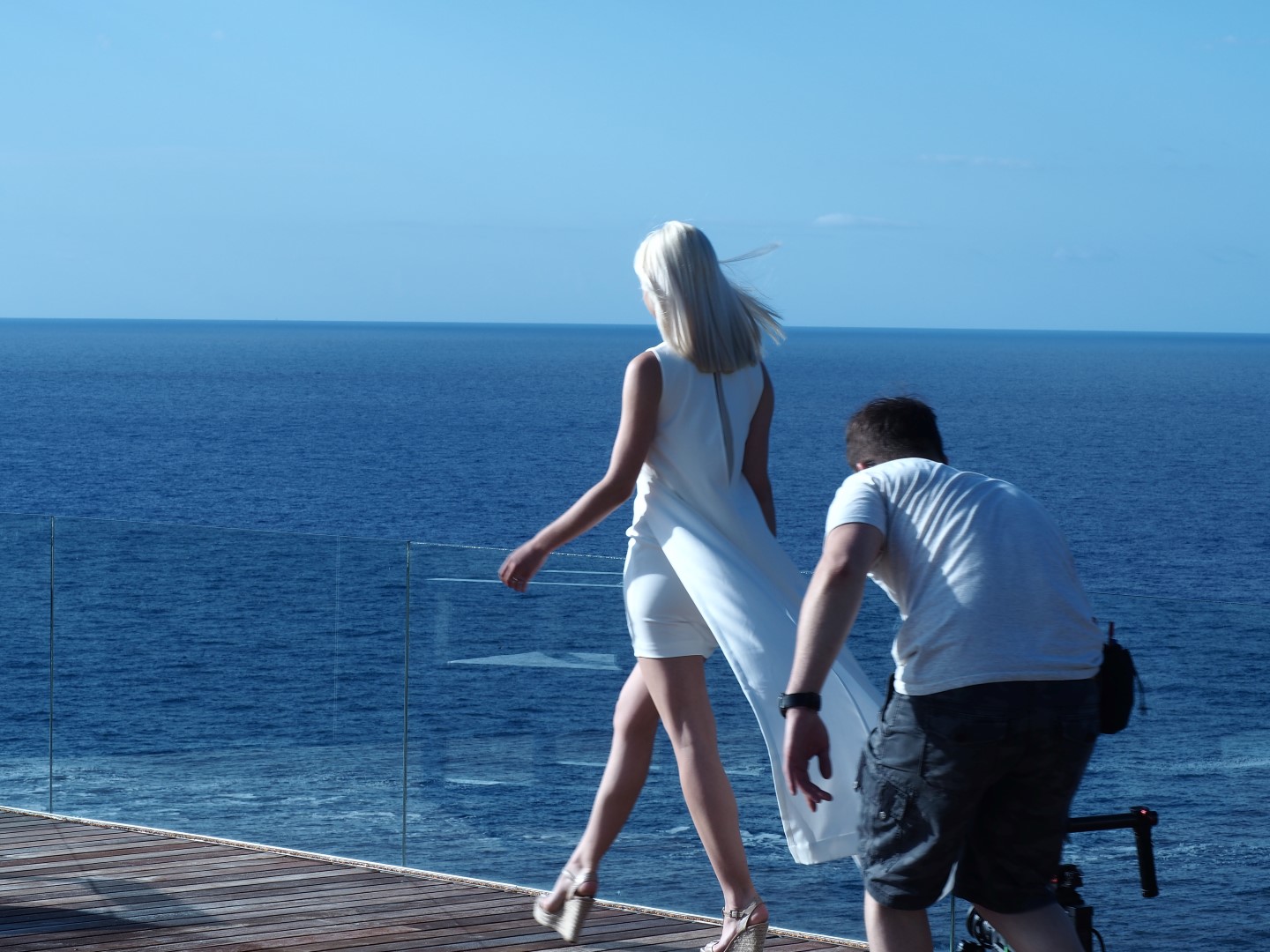 Filming the movement of my dress as I walk on the most beautiful terrace in the world :)
These guys are taking their video angles very seriously!
WOOSH Free like a bird :)
For the second outfit we went to the patio of the house, which had some serious #interiorgoals …. I want those lamps!
The pink ´IT-girl´ look! If you pay attention you might notice that the color palette of this shoot is White & Pink because of the logo of the brand
On the shots it always looks like I´m all alone, but no one ever sees the full production team behind the scenes!
Besides looking serious, I´m also allowed to smile and be silly every now and then :) You know… Just randomly sitting in my huge mansion listening some music and having fun ;) 
The next look was the ´tanning in my bikini´ shot! The bright sunlight was creating a very strong contrast which didn´t look good on camera, so the whole team had to help out with holding light diffusers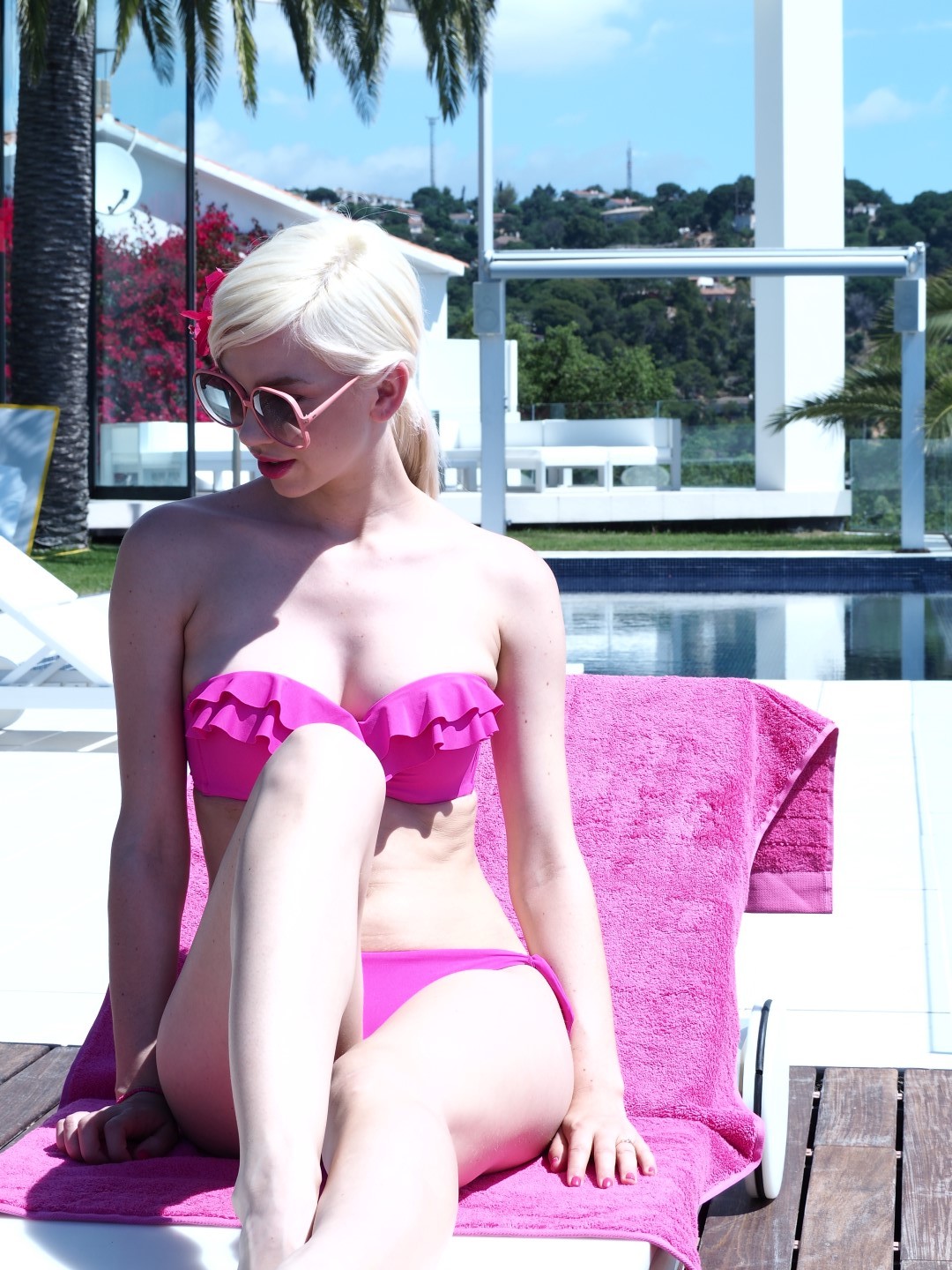 Feeling like a pink Diva 
Getting directions from the producer. I was having a hard time during these shots because the white floor was functioning like a HUGE reflection screen. Try keeping your eyes open with all that bright light on your face! In the end the result was pretty awesome though, totally worth it :)
Now it was my turn to get into the pool, and it was COLD I can tell you! But don´t forget to smile like you are having the most tropical fun :D
BOOM! Those final shots are quite different from the rest… but isn´t that white wig SUPER cool?! Too bad I couldn´t take it home with me haha
And that was the final look! What do you guys think of the behind the scenes shots? The commercial will be out in Germany this August so I cannot wait to see it! I will make sure to post it on the blog to share it with you guys, let´s see how different the behind the scenes will be from the final results :)
Lots of Love, 
Lynn