Who wouldn't like to get a shot at creating your own personal perfume? I surely would love to give it a try! Last Thursday I was invited by Jo Malone London to try out their 'Fragrance Combining' and learn more about the process of creating a cologne. I invited the bloggers Taria-Ann Verburgt (Survivor on Stilettos) and Isabeau van Maastricht (By Isabeau) to come along with me… bloggersdate it is!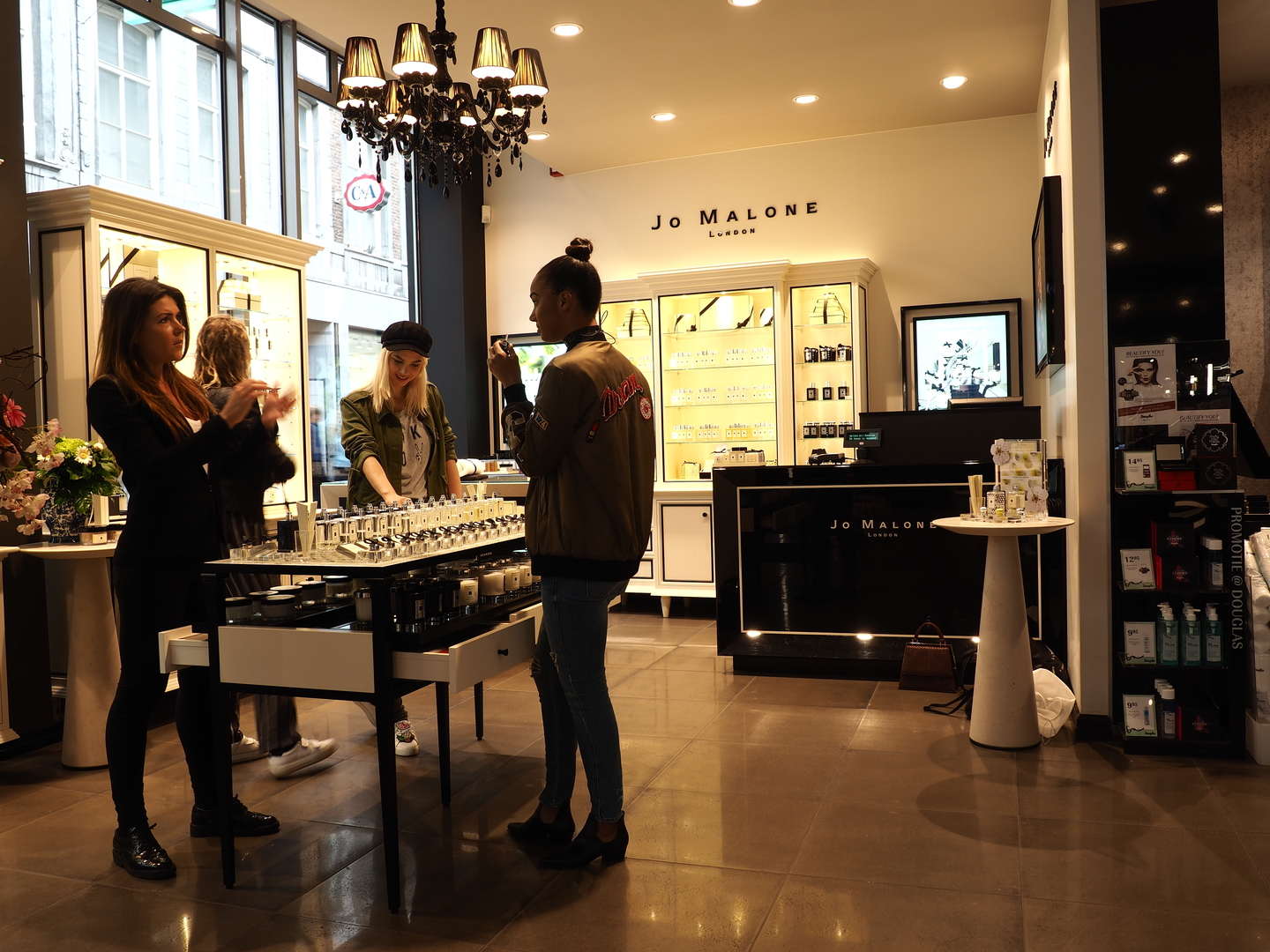 Getting to Know the Fragrances of Jo Malone London, you can check out the options of fragrances we had here.
After choosing our favorite scents – mine were Orange Blossom with Peony & Blush Suede – we got a little hand/arm massage with those fragrances. I spent the rest of the day smelling my arms, which looked kinda weird, but it was just SO good! 
After our Fragrance Combining experience with Jo Malone London, me and the girls went for a drink in the city, and of course we had to take some pictures together!
Random Dance Party! hahaha
Btw, what do you guys think of my outfit? I was wearing my new shirt from B- UNDAUNTED and this supercute shoe candy from Pinned by K. Simple, but always with a fun touch!
This is my last weekend in the Netherlands, I'm coming back to Barcelona soon! Not for long though, I will be back in the Netherlands again the first week of july for Fashion Clash in Maastricht and Amsterdam Fashion Week! YAY!
Do you guys have any cool plans coming up? Let me know!
Lots of Love, 
Lynn