Hey guys!
As you might remember, a while ago Hunkemöller gave me the cutest workout outfit ever so obviously I had to test it! The written review is already on the blog, but now you can also enjoy a 'tag along' workout video with Modelworkout! I asked Paultje Column from Modelworkout to show me a full body workout which is not too hard to do by myself and will give me a fit body for summer, so here it is guys… You think you can keep up?! As you can see in the video I am most definitely NOT the biggest workout hero myself so don't be shy and give it a try. Let's get this 'Operation Bikini' started! P.s. I also have a Surprise Giveaway for 2 of my newsletter subscribers, so make sure to keep reading! If you weren't subscribed yet, make sure to do it now so you are up in the running for my future giveaways!
Besides, I also took advantage of the opportunity to ask Paultje some questions about his career as professional coach and trainer of models. Read the interview down below to learn more about his tips for getting that perfect body!
1. How long have you been training models? And why is it so different from training other people? 
I've been training models for three years now, prior to that I mostly trained athletes, dancers and the average Jane. It is and it isn't different from training other people. When someone comes to me, they have a specific goal that I will help them achieve. With models, the fashion models that is, the goal is to be thin, not muscular, not even toned. It demands a different way of training because we need to lose cm's not kilo's. For example I do not do any weight training with models because that will increase their muscles. Great for people who want to loose fat and be toned. For models it's a no go!
  2. So if we want to look like models this summer, what kind of workout would you recommend us? 
I prefer models to train with bodyweight. If I ever use any tools it would be dynabands or not much more than 2 kilo dumbells. Most of all I let them walk, for like over 45 minutes a day. Some girls really don't like to do that but it burns the calories. Now the girls who do the runway are on a very strict diet, some girls are natural skinny but most of them eat raw and dry and workout quite a lot. Now if you want to become the skinny version of yourself first think if it's a healthy goal. We are all different but if you don't have to run the catwalk there is no need for such a strict way of living. But if you must, the way you eat must complete your workout. And of course I prefer you to do one of my Model Workouts!
3. What is your top three of recommended dishes to eat when you are trying to lose weight? 
Don't drink your calories (skip smoothies just eat fruit)
Eat your vegetables
Eat less meat or just no meat at all
Those were more commands hahaha. Have a proper breakfast, like yogurt (non-dairy) with fruit. Make a good veggie soup! Eat less meat, your body takes so long to digest it. Besides stop it with the excessive animal cruelty, your body really doesn't need so much meat. Skip the evil stress in your body. So get your protein going from the likes of spinach, kale and broccoli.
4. What is the biggest myth when it comes to working out? 
Besides losing weight on a specific spot it would be that everything works for everybody. It just doesn't, it really is an individual thing. Most important will always be finding out what kind of workout you really like. Don't tell anyone but doing something you like might make you stick to it!
5. What is your favorite exercise and why? 
That would be exercises on the step with a bit of choreography and high speed or some boxing, not on someone's face though. I really like high intensity and cardio because that really motivates me.
6. Do you think yoga is beneficial for a good body? Why? 
Yes and no and yes and no. I'm schizophrenic when it comes down to yoga. Let me explain, I tried every version of it, multiple times. It's really not my thing and I thought it would be considering me being a former ballet dancer. I just can't. Now I do believe that others can benefit from yoga. I mean everybody is different, you and me could absolutely hate soccer but for someone else that would be just perfect. The same with yoga, very good for people to be mindfull, to stress out and stretch out.
7. A question for the lazy people among us, how do you motivate yourself to exercise when you don't feel like it? 
Well make a promise to yourself, set a goal and work for it. Once you start skipping you tend to skip a next time with 150% change. Now I could be a total bitch and just say look at yourself in the mirror, that should get you up and running to the gym…. hahaha
8. How often a week should we go to exercise and how long? 
Uhm darling the minimum is 45 minutes consecutive every day of the week. But do more, we were not born to sit!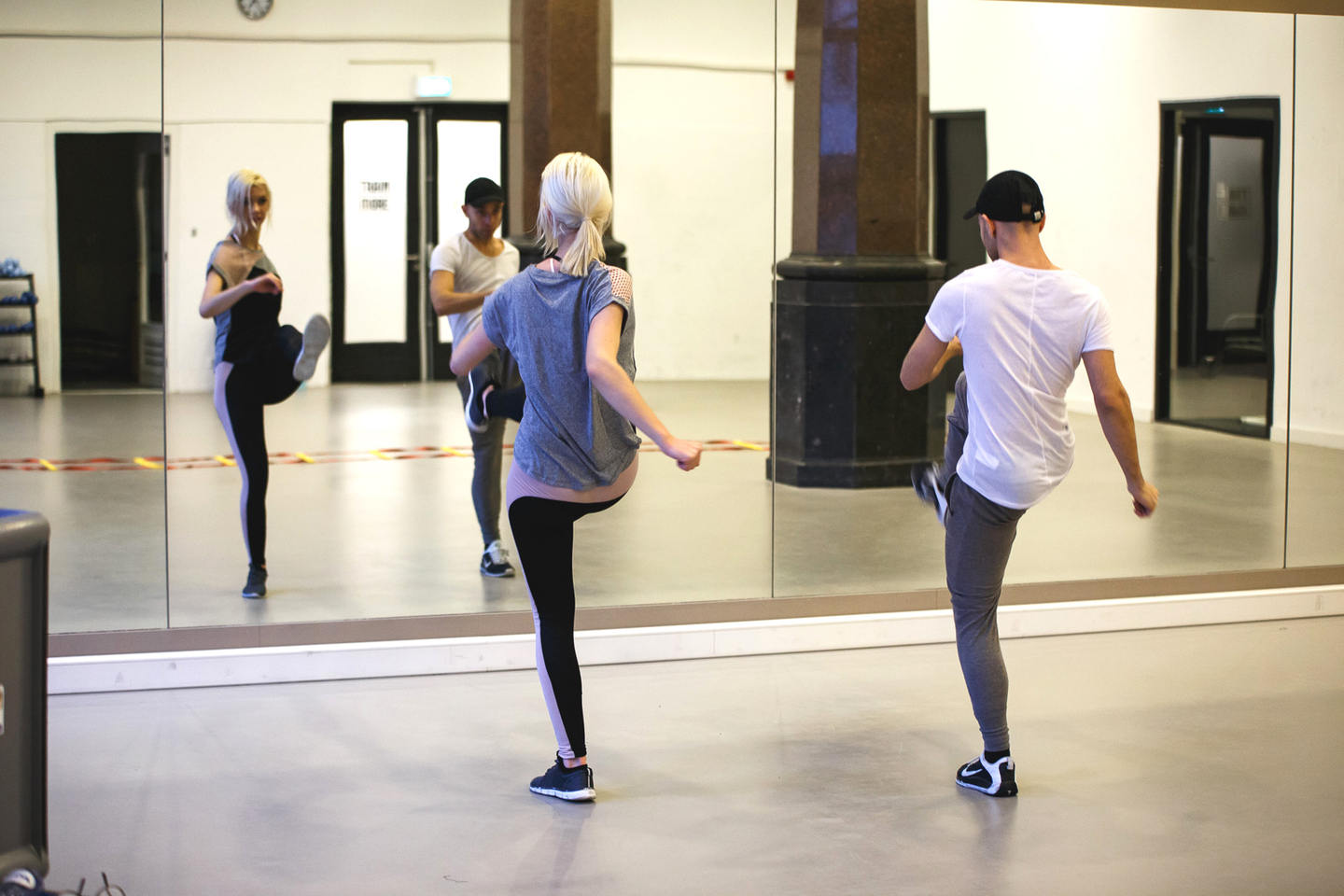 9. Do you have favorite workout accessories? 
Besides buying new sportshoes? For me not really, I do prefer sleeveless tops though, no sweaty armpit marks for me. Such a horrible sight. Now there are accessories I keep with me
in all of my bags and those are hair elastics. I mostly train girls and they always forget them so ever since I've been the supplier of elastics to model hair!
10. Is there anything else we should know about secret workout/food/model body tips?
Yes be smart! The secret is to educate yourself and don't just believe everything.
Thanks for all the info Paultje!  Did you guys learn something you didn't know yet? 2 of my newsletter subscribers will get the chance to learn even more. Modelworkout was so kind to sponsor 2 Pro Memberships for 2 months! Congratulations….. Sanne van Poortvliet & Sylvie Kasten! I hope you guys will have a great time and learn a lot! Don't forget to share some tips with me :)
Lots of Love, 
Lynn